Warrenne Ekins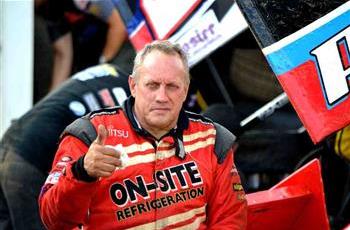 Inducted 2018
14 Titles decorate the racing career of Darwin's most recognised Speedcar and Sprintcar competitor Warrene Ekins.
A racer since the age of 7, Warren's speedway career commenced in Fender Benders at 25 and at 28 he drove the Ross and Yvonne Raynor owned Speedcar for 2 seasons before purchasing a 4 bar Speedcar built by Geoff Murphy with results launching him into an International Speedway Career.
Ekins dominated the Australian Speedcar scene in the early 1990's winning 4 Australian Championships in 90, 91, 93 and 94. Ekins would add 5 Northern Territory State Titles and 2 South Australian Titles to his resume and is the only Australian to win the World Midget 50 lapper in New Zealand, a win he credits as his career highlight in racing against the likes of USA's Jimmy Sills, Sleepy Trip and Dave Darland.
His Sprintcar campaign also met with success, winning his hometown Chariots of Thunder event 5 years in succession plus 3 Northern Territory Sprintcar State Titles.