Con Migro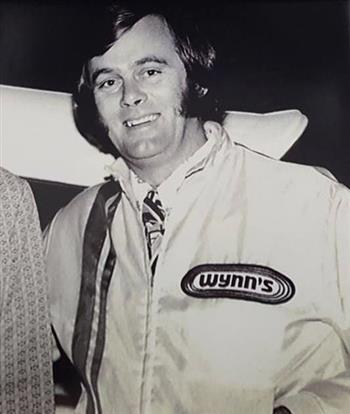 Inducted 2007
Con Migro has left an indelible stamp on the sport of Speedway in this country with his passion, energy and vision for over 30 years as promoter and commentator at the famous Claremont Speedway and the Perth Motorplex.
It all began when the legendary Aub Lawson was the Manager/Promoter at Claremont Speedway and gave away free passes to students and Migro arrived in his school uniform and admits, "it was love at first sight." Lawson invited him to do some track commentaries and speedway promotional work, as a 'spare time job' while Migro worked as a sales rep for Walpamur paints.
He seized the opportunity and took to the task like a duck to water. Soon the unmistakable voice of Con Migro could be heard at race tracks across Western Australia, including several speedway venues, motor cross circuits and even the Wanneroo 'black-top' road racing circuit.
Within a very short time Con had his own motor sport program on radio and became a household name in WA Motor Sport families. Despite having a young family himself and a full time 'day job' Migro invested enormous energy in promoting Motorsport and in particular Speedway, at every opportunity.
Upon the sudden death of Aub Lawson, the Directors of Claremont Speedway immediately turned to Migro, offering him a full time job as Speedway Manager, an offer that Con grabbed with both hands and held for some 30 years.
As Manager/Promoter of Claremont Speedway Migro was unstoppable, leaving no stone unturned in his quest to raise the profile of Speedway as he scoured the World in search of the 'super-stars' of the Speedway World to bring over to compete with the locals at Claremont Speedway. It was this influx of visiting competitors, at all levels, that did so much to contribute to the development of local talent and machinery, as they strived to be competitive with the World's best.
His pinnacle was perhaps the hosting of the World Sprintcar Championship, as part of the Western Australian Festival of Sport, when Migro brought 32 National and International Sprintcar drivers to Perth, to compete against 20 local drivers to battle out for the title honours, over 3 exciting nights of racing, in the summer of 1987. This was, and remains today, perhaps the greatest speedway event in Australian Speedway history.
Other highlights include bringing a Swedish test team and the Russians to Claremont after 15 years of negotiations. In another era, outstanding moments were the clash at Claremont of motorcycling giants Ole Olson, the Danish world champion, and New Zealand champion Ivan Mauger (voted rider of the last century). Through the highs, the lows and the heartbreaks, Migro has remained loyal to speedway and is still recognised, throughout Western Australia as 'Mr. Speedway'.
Though Migro has now taken a step back from the hustle and bustle his unmistakable voice can still be heard trackside at the Perth Motorplex and on radio and TV commercials, as he adds excitement with a capital 'E' to the sport he loves and has made his life.
Remarkably, Migro didn't miss a meeting at Claremont for 35 years.
"I could not believe there was so much excitement and drama," he said in an interview on the pending closure of Claremont back in 2000 when he was instrumental in securing government backing to re-locate the track to Kwinana Beach.
Migro has been part of the community as a member of the Claremont Cottesloe Rotary Club for 27 years and continues to have an active role. He was one of the initial visionaries behind the formation of World Series Sprintcars and was the President and a life member of the Australian Speedway Promoters Association (ASPA). Migro is an inspiration to a generation of promoters and commentators.