Neville Harper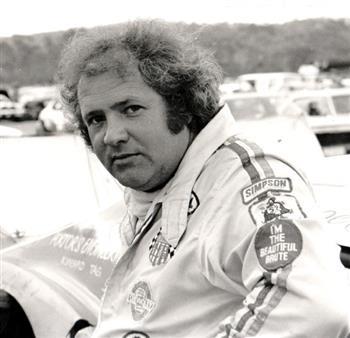 Inducted 2016
Neville Harper is arguably Tasmania's most successful speedway sedan driver. Hailing from the North West Coast at Hellyer Beach, Neville started competing in 1968 and raced until 2002 after never missing a season in the ensuing 34 years.
Only 12 months after starting his racing career, Neville was already starting to make his mark, winning his first State super sedan championship in 1969.It was to be his first of six such titles.
In a highly successful career that followed, Neville raced in all Australian states in major events and titles, winning an Australian Championship in a Grand National in Adelaide in 1988.
He was also placed in the Australian title on a number of other occasions and has won major events at tracks in Victoria (including the Victorian Title), South Australia, New South Wales, Queensland and the ACT.
Major feature event victories back home in Tasmania include Latrobe Grand Prix (six times), Tasmanian Grand National (3 times) and King of Carrick (six times).
Neville also competed in Grand National sedans and late-model NASCARS, racing all over Australia on tracks ranging from 400m dirt or clay oval tracks to high-bank tracks, pavement circuits and super speedways such as the Calder Park Thunderdome in Melbourne.
In addition to being a fierce competitor, Neville was also active in sport's administration from 1988, holding the positions of State President of the Tasmanian Saloon Car Federation, and President and Vice President of the national Sedan body, the ASCF.
He was twice been awarded the prestigious Jacko Award (speedway's equivalent of the Brownlow Medal) for his services to the sport. Neville passed away in 2008.