Max Dumesny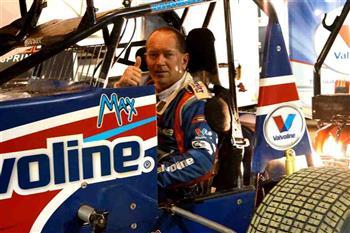 Inducted 2016
Australian speedway legends don't come much bigger than Max Dumesny, who has dominated the sport on a national level for over 35 years. Starting in Formula 500's in the late 1970's at his home track of Warrnambool, Dumesny won two Australian titles before switching to Sprintcars in 1983.
His record in the division is lengthy, but highlights include seven World Series Sprintcar championships in the period from 1990 through to 2007, three Australian Sprintcar titles in 1991, 1998 and 2002, three wins at the Grand Annual Sprintcar Classic, eight South Australian titles, six Victorian titles, two New South Wales championships, the Queensland title, three Krikke Boy's shootouts and 32 feature wins on the Easter Sprintcar trail.
Since 1988 he has been associated with Valvoline, in what is believed to be the longest running sponsorship in speedway history. He is also the Hoosier Tire distributor for Australia, and operates two branches of his speedway componentry business, in Sydney and Melbourne.
This last season at age 57 Max was still a model of consistency, winning the inaugural USC New South Wales after 21 rounds of racing. He was also honoured with Premier Speedway introducing "Max's race" in 2015, an annual December feature that recognises both his achievements in the sport and his links to the South Western Victoria track.