Gene Cook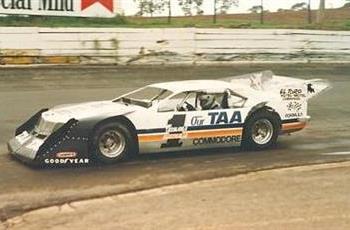 Inducted 2018
Gene Cook is one of Tasmania's most decorated Speedway Sedan racers, becoming a household name in the World of Oval Track racing in the 1980's.
Starting as a 17-year-old circuit racer in 1962, Cook competed with mixed success before switching to speedway in 1968, where he met with almost instant success, winning the Australian Saloon Car Championship in Ballarat.
Cook went on to win the Marlboro Grand National at Liverpool Speedway on 3 occasions, the Apple Isle Super Sedan Grand Prix twice and the Tasmanian Sedan Grand National in 1979 and 83.
Cook presented spectacular race cars setting the bar for Australian Speedway and was voted Australia's number 1 Speedway Sedan Racer in 1983. In 1986 Gene suffered life threatening injuries in a NASCAR crash at Calder Park with recovery seeing him return to his passion of Speedway racing, retiring in 1998.