Bill Barrows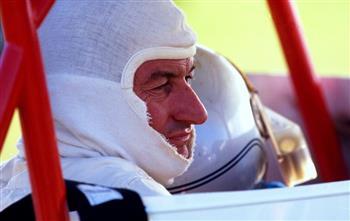 Inducted 2019
Bill Barrows started competing in speedway in 1968 in Hot Rods then in 1973 he purchased a light weight Super Modified. This became the Sprintcar class and he continued racing until his retirement in the 1990's, with a best placing of second in the Australian Sprintcar Champs. He was a national identity with his corporate sponsorship through the likes of Pizza Hut.
Bill was instrumental in the inception of World Series Sprintcars with John Hughes and was a forerunner in the formation of Speedway Australia. A leading member of the Australasian Speedway Promoters Association he was also President of the Sprintcar Control Council of Australia.
Bill has also been a lifelong supporter of his home track, first becoming President of Borderline Speedway in 1973. He has held this position numerous times over the ensuing years and was the driving force behind the massive redevelopment of the track back in the late 1980's, in 1994 and again in 2017. Last year Borderline won Speedway of the Year and Bill was Speedway Australia's Volunteer of the Year.
His encouragement and support to up and coming drivers from all classes continues to this day, and the entire Australian speedway landscape is all the better for his ongoing efforts.