Peter Dodd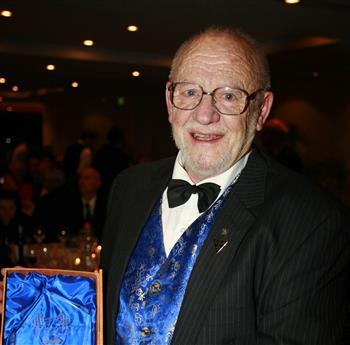 Inducted 2009
Peter Dodd's involvement with Australian Speedway spanned more than 50 years, as a mechanic, sponsor, steward, technical officer, Pit Marshall, President, Secretary, Track Manager, Risk and Insurance Manager, General Manager and Administrator.
Dodd's trade as a 16 year old mechanic lead him to speedway in the 1950's when Speedcar competitor Snowy Young, who worked across the road from Dodd, told him that Jeff Rodgers was on the lookout for a bright young mechanic for his speedway car.
Dodd then began what was a great relationship with Rodgers which was then followed as a. mechanic and sponsor of other greats over the next two decades, including Peter Maltby, Ron Woods, Allan Golding, Don . Bennett, Kevin Fitzsimmons, Alex Rowe, Greg Anderson and many others.
By 1965 Dodd had begun his own business, Auto Carburetor Services, which formed the backbone for Dodd's involvement as a sponsor and mechanic.
Dodd's first joined the South Australian Racing Driver's Association - The "RDA' - in November 1952. He was the Speedcar Machine Examiner from 1959, and Secretary from 1960 to 1962, and again from 1986 to 1989. Dodd was President from 1977 to 1979 and Vice President from 1990 to 1992 and became a Life Member of the RDA in August 1973.
At national level. Dodd was also heavily involved as the Secretary of the Australian Speedcar Council for a number of years, at a difficult time where the wing issue for Speedcars threatened division in the sport.
In his role at the RDA, Peter found himself at the helm of RDA owned Speedway Park in the 1980's, twice promoting the venue when previous promotional deals fell over partway through the season.
The highlight of Dodd's career was undoubtedly the establishment of the Federation of Australian Speedway in 1987. Under the Federation of Australian Speedway or "FAS" banner, Peter was responsible for establishing the industry insurance schemes, primarily the Public Liability Insurance and Personal Accident Insurance schemes that are the benchmark to this day.
Peter saw the need to put an end to the 'blanket brigade' of walking through the crowd to collect money for an injured driver. Peter forged a partnership with Colin Dawson at Marsh Insurance Brokers when the individual tracks found the going tough when securing insurance for their venues. Together, Dodd and Dawson were able to place one-million dollars public liability insurance cover comprising a dozen different insurers, which effectively made insurance affordable again for tracks around the country.
As an integral part of Dodd's role, he led a team of dedicated volunteers to conduct track inspections and offering advice to tracks on risk management. Dodd has visited almost every one of the hundred plus tracks in the country, covering many kilometres by road. In that time Dodd has formed many friendships and has built the relationships that have held the schemes together ever since.
In 1997, Dodd was instrumental in establishing Speedway Australia along with the then World Series Sprintcars boss, John Hughes. He then began as NASR's Insurance Manager, continuing his work under the NASR umbrella. Dodd's belief in the need for an organized peak body effectively, ensured the success of NASR, as Dodd essentially gave FAS to NASR for the good of the sport.
In 2001 he stepped up to become General Manager of NASR, while continuing to manage the insurance schemes, prior to his professional retirement in 2002.
During Dodd's time at NASR, many new challenges were also faced, including some resistance from industry stakeholders to change, and the nine-eleven disaster in 2004 which tipped the insurance market and again threatened the speedway industry.
During Dodd's final year at NASR he also become heavily involved in the vintage movement, and was President of the South Australian Classic Speedway Association until handing over to John Moyle in August 2005.
The industry is indebted to Dodd for his foresight, administrative drive, and commitment to L speedway, and for establishing and shaping the structure of today's insurance schemes and industry peak body.