Jim Airey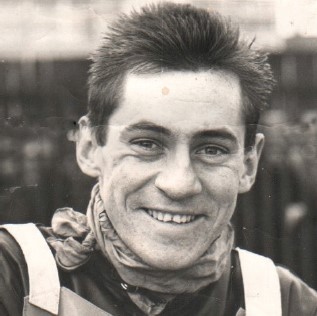 Inducted 2019
Jim Airey is a former Australian international motorcycle speedway rider who rode in the 1971 World Final finishing eighth and won the 1971 Speedway World Team Cup in Poland. Jim is also a four-time Australian Champion having won the title in 1968, 1969, 1970 and 1972, as well as a five-time NSW State Champion and a Queensland and Victorian State Champion.
Jim started racing in the early 1960's, and soon became known as the "King of the Royale" for his prowess on his home track in Sydney. At one stage he won 33 consecutive scratch races at the venue. In Europe, he raced for Sunderland, Wolverhampton and Sheffield from 1964 through to 1971.
Jim was one of the few speedway riders who didn't have a major crash in his career. His secret was known to be that he never rode faster than he needed to, giving himself margin for error. He chose to retire after winning his last NSW Championship in 1974 aged just thirty-three and later went on to manage the Australian team in the late 1970s.
A measure of his popularity was his attendance at the Sydney Showground's final race meeting in 1996, riding a slow lap of the speedway while receiving a standing ovation from the capacity crowd.