Alex Rowe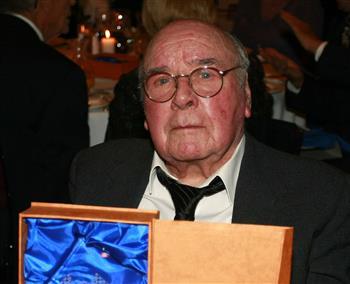 Inducted 2009
Alex Rowe worked for his father's mechanical business on the comer of Port Road, Hindmarsh (where the Adelaide Entertainment Centre now stands). While attending Technical College at Thebarton he built his first Speedcar in the mid 1930's.
The Rowe Special was powered by a 1000cc twin-cam Harley Davison motorcycle engine and held the 1 lap track record at Smithfield in SA at an average speed of 82kmh. At 26 years of age Rowe joined the armed forces and worked as a supervisor in the machine shop of the munitions factory at Wingfield during World War 2. Post war Rowe occupied his time as a Speedcar and Motorcyle machine examiner and when his fathers business failed due to the depression Alex started his own mechanical repair shop in Adelaide.
In 1947 Rowe hired Bill Wigzell, aged 16, as an apprentice motor mechanic and when Rowe was asked in 1953 by Rowley Park Promoter and racer Kym Bonython to prepare the ex- Jack Brabham Twin for racing the task fell to Wigzell.
Rowe eventually purchased the car from Bonython with Bill Wigzell as driver for the 1954- 55 season. The following year Wigzell drove the car to second place in the Victorian Speedcar Title at Tracey's Speedway. Rowe moved out of Eliza Street in the city to bigger premises in St. Peters where he offered a portion of the workshop to Eldrid Norman to manufacture the Norman Blower and built the yellow #2 Rowe Special with a supercharged Peugeot engine in 1964.
With Wigzell driving the car it broke the 10-lap Rowley Park record and later that year won the 40-lap Speedcar Derby. The car went on to win many feature events and championships over the next five years including the SA Championship and Harry Neale Memorial before being sold to Joe Braendler in 1969. Greg Anderson drove another supercharged Renault for Rowe, built in 1972 fitted to an Edmonds Chassis, until the closure of Rowley Park in 1979. Peter Maltby then drove for Rowe at Speedway Park for two years until the end of his career, with his final season the most successful.
Sedan ace Steve Stewart took over driving duties followed by Phil Harreen. By now the car was fitted with a Rotary engine and when noise restrictions in 1985/86 forced the engine to have a mufflers fitted it overheated the engine. With Rowe now in his mid 70's plans to build a supercharged BMW engine did not eventuate and Herreen leased a car from Garry Dillon.