Kevin Fischer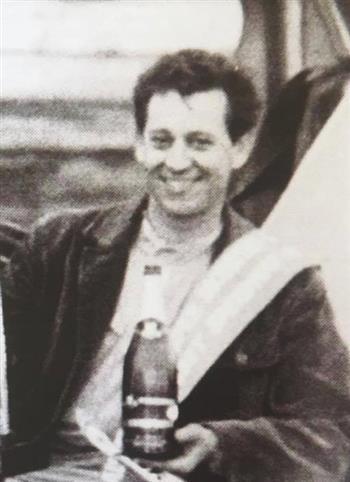 Inducted 2009
In 1959/60 Kevin Fischer established Murray Bridge Speedway to cater for local speedway competitors and built 10 Micro Midgets at the workshop of Fischer Motors to lease to drivers.
In 1961/62 Fisher built a Hot Rod to race at Rowley Park and Murray Bridge that was uncompetitive compared to the Victorian Sportsman Stockcars so he purchased a much lighter car from Bill Willis named 'Suddenly' and numbered 88. After experimenting with other light weight cars Fischer resurrected components from both and used the name and number from the Willis car, creating the famous purple beast.
The car was first driven by Fischer, then Zeke Agars and finally Bill Wigzell who won the 1970 Australian Super Modified Championship, 1974 Grand' Annual Sprintcar Classic, 3 Craven Filter Championships in 1972 (Qld), 1973 (WA) and 1974 (SA) and 5 South Australian Titles from 1971 to 1976 and 37 Rowley Park Feature wins. 18 out of 21 feature victories (9 in a row) came during the best season, and it held every lap record at Rowley Park Speedway.
Fischer Racing bought the Rowe Renault and a special rig was built to accommodate the Speedcar and Suddenly.
In Fisher formed a team of former speedway identities to take over the Rowley Park lease from Kym Bonython, selling it to the Racing Drivers Association of SA (RDA) a year later.
During a 1974 trip to America Fischer purchased an Edmunds Sprintcar from Mike McCready for Wigzell to drive followed by the Bill Schaedel Maxwell Sprintcar, which was driven by Jimmy Sills in his 1976 Australian tour, with Sills driving for Fischer the following season.
A new Nance Sprintcar was campaigned for Wigzell during p the final Rowley Park season in I 1978/79, which Bill continued to drive until Fischer's death in the early 1980s.