NOW HIRING - Youth Development Officer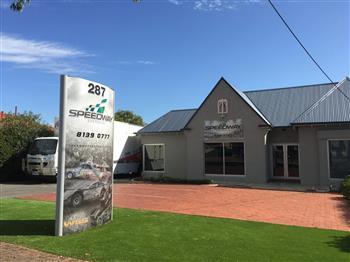 Speedway Australia is embarking on a transformation to secure the future of the sport via the nurturing of all forms of junior speedway.
By increasing the skill base of new and existing youth competitors, the entire sport will reap long-term benefits.
We are recruiting for the exciting new role of Youth Development Officer to contribute their skills to ensure a variety of key functions are managed efficiently and effectively.
These include:-
- Develop national age-appropriate training schemes for all forms of junior speedway.
- Create a high-quality learning environment and culture that competitors and trainers thrive in, and strive to be part of.
- Co-ordinate junior training in all states and territories.
- Train any other additional trainers that are required to successfully deliver youth programmes.
- Work in consultation with the divisional bodies representing junior speedway, to ensure their needs are met.
- Act as an advocate for youth speedway within the sport.
- Develop pathways to ensure increasing numbers of youth competitors transition to adult racing.
- Work with the Track & Safety Development Officer to ensure junior speedway is conducted in the safest possible manner (venues, safety equipment etc). This may involve assisting with track inspections from time to time.
- Attend selected Blue Ribbon junior events as a Speedway Australia representative.
- Encourage and mentor the development of Junior Officials.
- Work with external partners who can assist with funding and/or delivering youth speedway.
- Plan, co-ordinate and conduct the annual Rising Star Programs.
- Attend the National Forum and annual Awards.
Location can either be in Adelaide or our new Sydney office and remuneration is open to discussion, as we are trying to seek the best person for this exciting new position.
If you think you have the skills, passion and experience to make a difference in a broad and interesting role, please get in touch with Speedway Australia's General Manager Tim Savell by Monday 23 July.
A full copy of the job description is available on request, and it's preferable that resumes and letters of application are sent in Word format, with a 5mb size limit.
Email: tim@speedwayaustralia.net.au
Mobile: 0424 923 494
Photo of Junior Sedan drivers at the 2018 Australian Junior Sedan Title (Darwin's Northline Speedway) - Nakita Pollock Photography.
Posted: 13/07/2018